Solar Initiatives
We're focused on affordable, renewable energy for our members.
Cobb EMC is dedicated to advancing our commitment to renewable energy through our 2030 Clean Energy Goal which includes a significant investment in solar energy. Today, during certain times of the year, 30 percent of the energy that Cobb EMC provides can come from solar. Our focus on affordable, renewable energy options is what helps support rate stability and favorably position our co-op for the environmental needs of the future.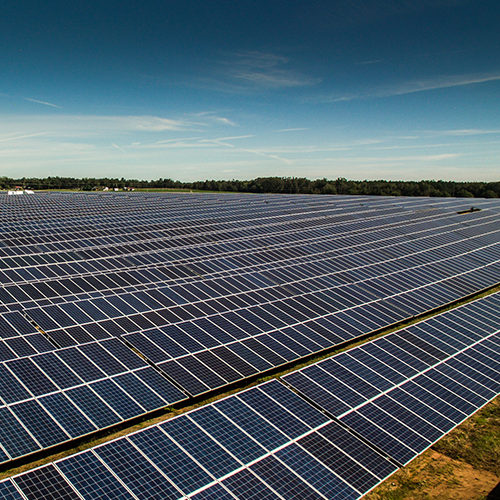 Azalea Solar Power Facility
Cobb EMC currently receives 7.7 megawatts from Azalea Solar in Washington County, one of the largest solar power plants in Georgia. The power purchase agreement will provide solar power generation for 25 years.
Hazelhurst Solar Facility
Cobb EMC receives 5.04 megawatts from a facility near Hazlehurst, GA. When the sun is shining, the solar generation facility, which includes more than 630,000 solar panels across 480 acres, helps supply approximately 8,500 homes annually.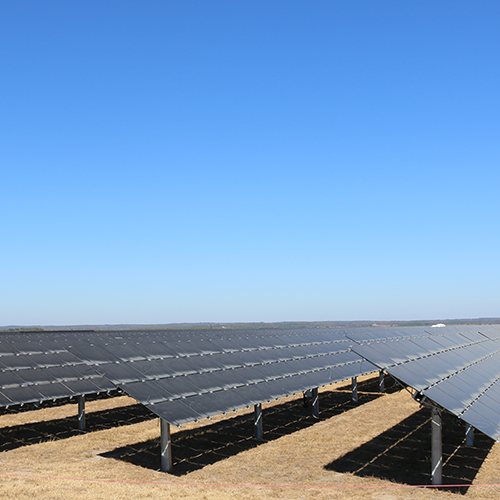 Sandhills Solar Facility
Cobb EMC receives 111 megawatts – 77 percent of the facility's output – from the Sandhills Solar Facility located in Taylor County.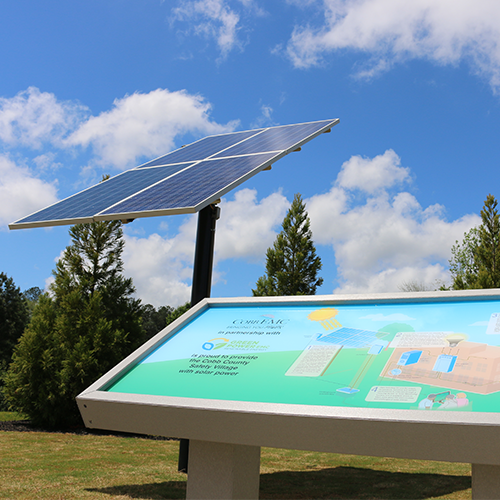 SPARK Energy Education Program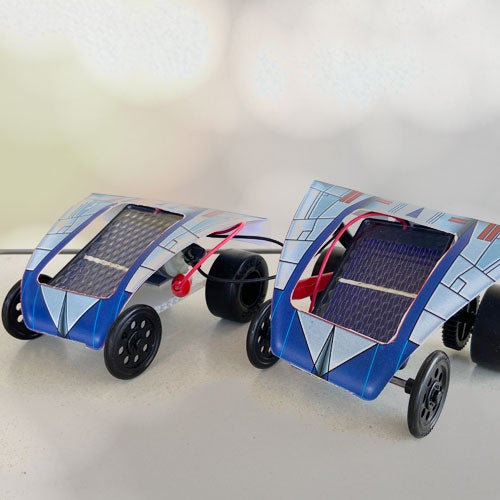 Solar Car STEM Program
Cobb EMC is a partner at large in our community to provide educational programs to the next generation. We partnered with Cobb and Cherokee County schools to offer a solar car building and racing program.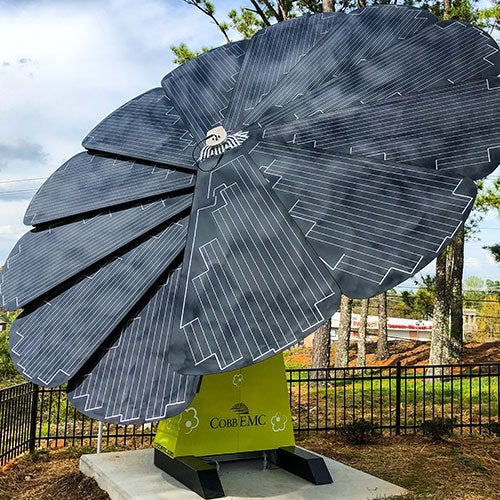 Cobb EMC Solar Flower Garden
The Cobb EMC Solar Flower Garden serves as an educational destination for our members to come learn about clean energy technologies. Learn more and plan your visit.