About Cobb EMC
As a not-for-profit, member-owned cooperative in Georgia, we are dedicated to providing members reliable service at an affordable price. 
Kevan Espy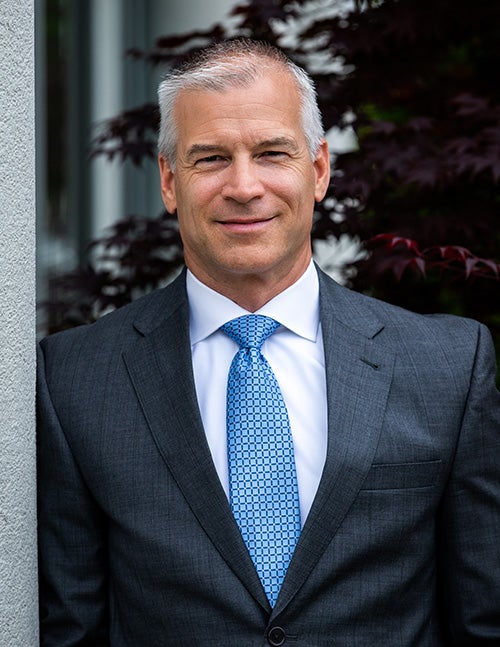 Kevan Espy
Kevan Espy, President & CEO, has been at Cobb EMC for 29 years, starting his career as an Energy Services Representative doing residential energy audits, promoting products and services to increase load capacity and educating members about energy efficiency. Kevan has held positions of increasing responsibility since then, including Commercial Marketing and Industrial Development, Senior Vice President of Marketing and Corporate Communications, and Senior Vice President of Electric Operations. In this role, his division was responsible for maintaining a highly reliable distribution system through smart grid technology, routine maintenance of the right-of-way, installing a 229-mile fiber backbone to increase reliability, implementing programs that focus on safety, and conducting a multiyear capital work plan. In June 2021, Kevan was named President and CEO after serving as interim in that role.
 
Kevan has a Bachelor of Science in Business Administration from Appalachian State University and an MBA from Emory University. Kevan resides in Acworth with his wife Jessica and his daughter Karsyn.
Michelle Fortner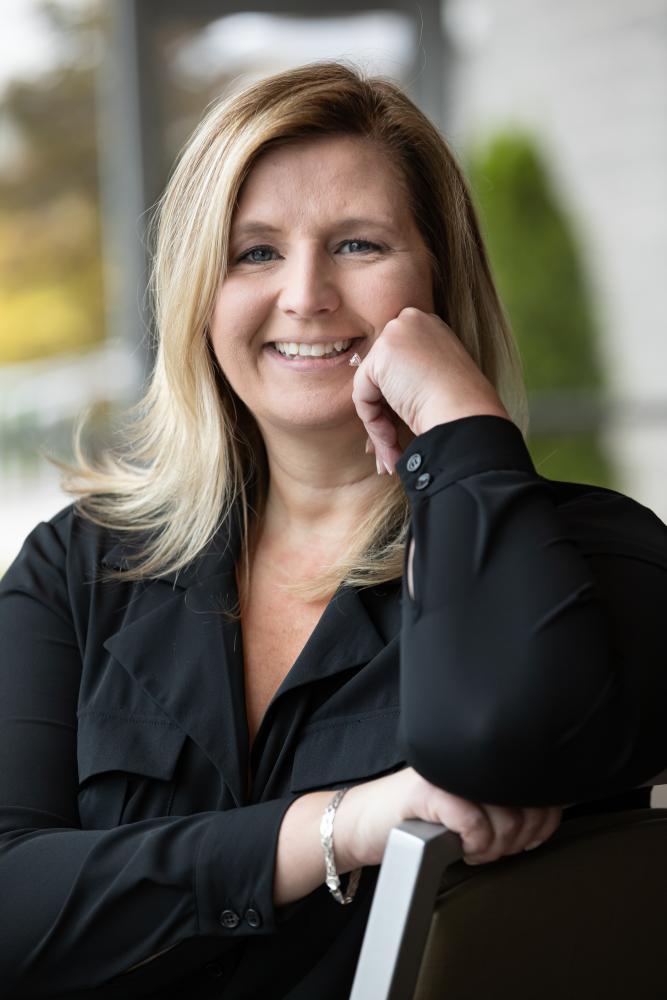 Michelle Fortner
As Chief Financial Officer, Michelle oversees the accounting, finance, procurement, contract management, and project management functions for Cobb EMC. She has been with the company for three years, initially serving as Controller.
 
Most of Michelle's career was spent with the Atlanta Hawks and State Farm Arena, where she worked for 18 years, starting as a staff accountant and working her way up to Corporate Controller. After leaving the Hawks, she worked for two years as the VP Controller for Hooters of America.
 
Michelle has a bachelor's degree in Accounting from Purdue University. She is a Certified Public Accountant in the state of Georgia. She lives in Cobb County with her husband Jim and has two amazing kids, Brad and Nicole.
Kelsie Daniels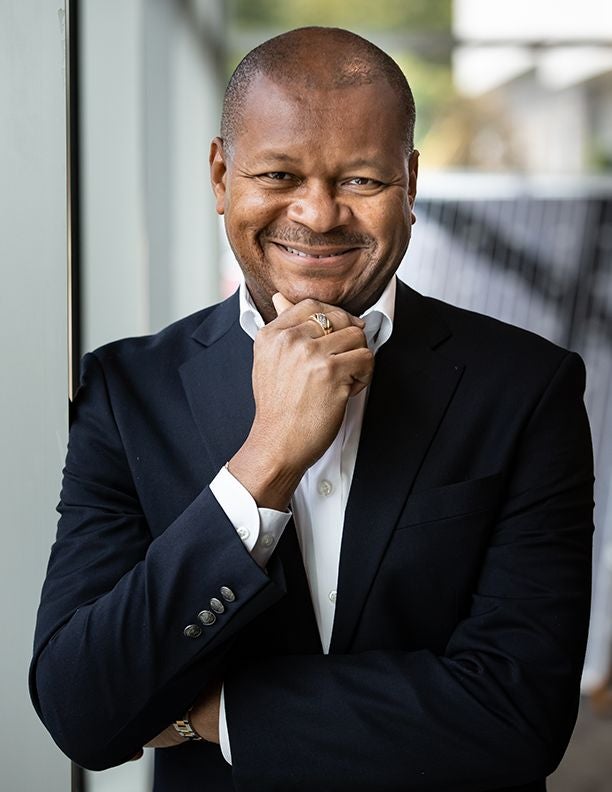 Kelsie Daniels
Kelsie Daniels, Vice President, Information Technology, is responsible for I.T. across the organization, including governance, project execution, and operational performance of Cobb EMC. Additionally, he provides the vision for the strategic planning, management and implementation of information technology systems in support of the mission and strategic goals of the company.
 
Kelsie began his career at Florida Power & Light as a Project Engineer, followed by positions at Oglethorpe Power Company and then as the Director of Information Technology at Georgia Transmission Corporation. After a long career at General Electric and other organizations, he developed global systems, mergers, acquisitions as the CIO and CTO. Kelsie's technology footprint spans the globe from deployments in France, the UK, the Americas, China, EMEA and Canada.
 
Kelsie graduated from the Georgia Institute for Technology with a Bachelor of Electrical Engineering. He also is a Six Sigma Black Belt and graduated from the G.E. Executive Leadership Training Program at the Jack Welch Leadership Institute in New York.
 
Away from work, Kelsie is very involved in the community and serves on various boards, including Georgia CIO. He also mentors students and technology leaders through various programs, as he believes in investing in the future through the professional development of others. He is proud to have volunteered as an I.T. Leader for the City of Atlanta Police Department to implement technology to support 21st-century policing policies, technologies and solutions.
 
Kelsie lives in Atlanta with his wife. He loves spending time with his family, visiting new places, trying great cuisine, photography, and meeting new people.
Kris Delaney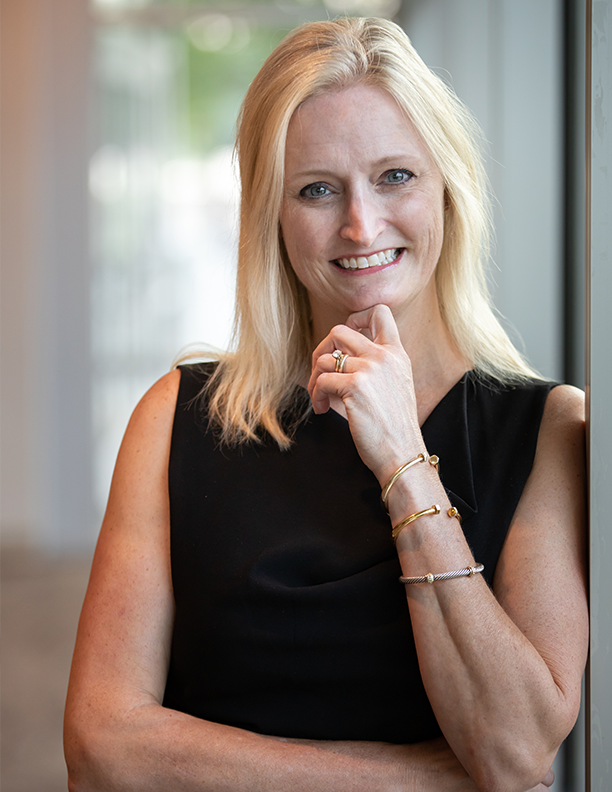 Kris Delaney
Kris Delaney is the Vice President, Marketing and Corporate Communications for Cobb EMC. Before joining Cobb EMC, Kris was the Director of Marketing & Communications for Undergraduate & Graduate Admissions at Georgia State University. Prior to working at GSU, Kris served in several marketing leadership roles in Atlanta, including the Vice President of Marketing & Communications for the Atlanta Symphony Orchestra, the Director of Marketing for the High Museum of Art, and as the Director of Marketing and Public Relations for the fabulous Fox Theatre. During her tenure at the Fox, Venues Today Magazine ranked it as the #1 Venue in the Country. Before her work growing arts audiences in Atlanta, Kris managed Marketing and Product Planning at American Honda Motor Co., Inc., for their Power Equipment Division. While at Honda, she received the MAX Award from the Atlanta Business Chronicle for product development and marketing.
 
Kris holds an MBA from Georgia State University and a B.A. in Political Science and Theatre with honors from Binghamton University (SUNY) in Binghamton, NY. Away from work, she currently serves on the executive committee of the Women's Philanthropy Network for GSU and participates in the mentoring programs for the business schools at both GSU and UGA. Kris serves on a number of local boards, including the Swift School for Dyslexia and Language Learning in Roswell, the Devereaux Behavioral Health Center in Marietta, and the Atlanta Lyric Theatre. A member of the Leadership Cobb Class of 2022, she previously participated in the Atlanta Regional Commission's (ARC) Art Leaders of Metro Atlanta task force and is a graduate of ARC's Regional Leadership Institute.
 
Kris and her husband, Michael, have three children: Morgan, Dylan and Liam.
Tim Harshbarger
Tim Harshbarger
Tim, the Vice President of Human Resources, has served for over 15 years in senior human resources and operations roles with American Electric Power, Huntington Bank, and Pike Corporation. Before joining Cobb in 2019, Tim was a member of the Focus 3 team, where he taught and coached senior executives on leadership effectiveness, building winning cultures, and improving personal behaviors.
 
Tim's operational background, combined with his knowledge and experience in talent management, enables him to quickly establish high-impact relationships and serve as an effective teacher and coach to leaders at all levels.
 
Tim completed his undergraduate degree at Purdue University and earned his MBA at The Ohio State University. He holds both the SPHR and SHRM-SCP certifications and has completed executive programs at the University of Michigan and the University of Virginia.
 
Tim and his wife Kammie reside in Marietta, GA. Tim enjoys fly fishing, golf, and hanging out with his grandson.
Tim Jarrell
Tim Jarrell
Tim Jarrell has been the Vice President, Power Supply and Planning for Cobb EMC since 2013. His team is responsible for power supply planning and management, rates, distributed energy resource strategy, and strategic planning. From 2006-2013, Tim was Cobb EMC's Associate Vice President for Information System Programs, where he was responsible for enterprise software solutions, project management office, business intelligence and enterprise integration.
Tim has spent 25 years in the energy industry, beginning his career as an electric power trader with SCANA Energy Marketing in 1996. During this time, Tim was a trader in most major markets of the U.S. He later transitioned into a senior rates analyst role at South Carolina & Gas before becoming rates manager for SCANA Energy in the deregulated natural gas market in Georgia. Tim then spent six years as a senior project manager for Energy Consulting, LLC, where he worked on risk management programs, power supply contracts and process improvement projects for several EMCs.
Tim has received the Project Management Professional Certification (PMP) and Six Sigma Black Belt designation during his career. Tim has a bachelor's degree in marketing management from Florida State University and has completed graduate work in organizational management, accounting/finance and business administration.
Outside of the office, Tim is active in numerous Cobb County community organizations. He serves as president of the Allatoona High School PTSA, a charter member of the Senior Resource Foundation of Cobb County, and an Advisory Board member for the Devereux Foundation. Tim is 2012 alumni of Leadership Cobb and is a member of the PMI Atlanta chapter and SAS Utility Advisory Board.
Kristi Knight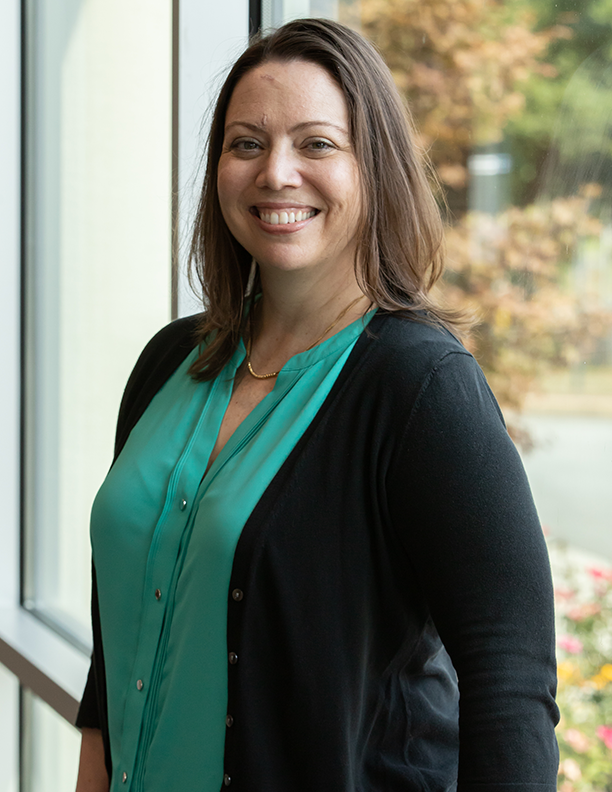 Kristi Knight
As the Vice President, Internal Audit & Compliance, Kristi provides independent assurance to the Board of Directors and objective insight to the CEO and senior executives. She also serves on the Risk Management Committee, which oversees an enterprise risk management program for Cobb EMC and its subsidiaries. Kristi's designations include Certified Internal Auditor, Certified Compliance & Ethics Professional, and Certification in Risk Management Assurance.
Previously, Kristi was Manager Internal Audit and Corporate Risk Management at the North American Electric Reliability Corporation (NERC), the regulator of the electric grid. In that role, she also worked with industry stakeholder committees to manage risk and evaluate controls and served on a NERC/Regional Entity committee for enterprise risk management. In a prior role in training, Kristi created the first competency guide for compliance staff and played a key role in creating the first ERO Compliance Auditor Handbook.
Kristi started in the electric utility industry at Florida Municipal Power Agency in a variety of roles in finance and enterprise risk management which included responsibility for property, casualty and builders risk insurance for the generation fleet, mid-office for fuel hedging and investments, and analysis of interest rate swaps, debt portfolio, and natural gas prepays. She began her career in auditing with the Audit Bureau of Circulations, now named Alliance for Audited Media.
 
Kristi holds an MBA from Iowa State University and a B.A. magna cum laude from Iowa Wesleyan College. She's a proud graduate of the NRECA Robert I. Kabat Management Internship Program, an executive education program for electric cooperative professionals. Her essay "Navigating the Technology Curve" was published in the 2018 Special Issue of Compliance & Ethics Professional Magazine. Away from work, Kristi is a volunteer mentor with Marietta Mentoring for Leadership.
Jody Newton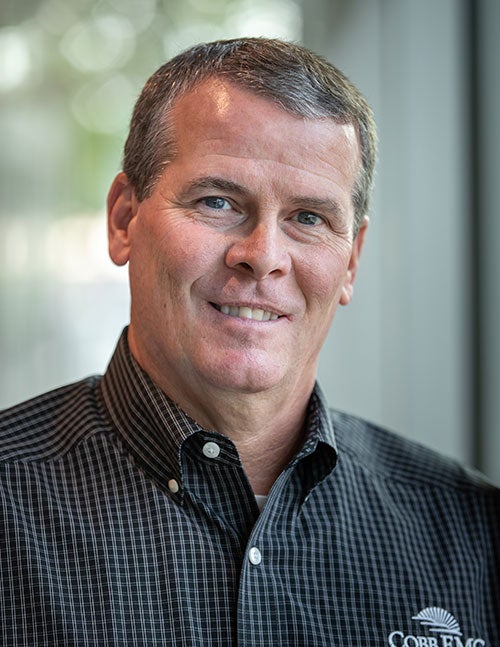 Jody Newton
Jody Newton, Vice President of Operations, oversees the Engineering, Operations, System Quality and Planning, Safety and Fleet Services Departments. In this role, Jody provides oversight for installation of all new construction projects - both overhead and underground - on Cobb EMC's electrical utility system. Additionally, he is responsible for maintaining Cobb EMC's vegetative management program with the Forestry Department.
 
Jody has served the members of Cobb EMC for 37 years. He began his career in Forestry as a tree trimmer and then moved to the Line Construction Department as a groundman. After the lineman apprenticeship program, he has had a series of jobs with increasing responsibility, including Line Foreman, Line Superintendent and the Director of Operations.
 
Jody has served as both chairman and vice-chairman of the Cobb County chapter of the Georgia Utilities Coordinating Council. This organization provides communication, coordination, and cooperation among its stakeholders to ensure the safety of its members and the public. Members include representatives from utilities, excavation contractors, locate technicians, independent industry consultants and Georgia 811.
 
Away from work, Jody volunteers with his church in Paulding County.
Tim Sosebee
Tim Sosebee
In his role as Senior Vice President of Business Operations, Tim Sosebee oversees a team that is responsible for member care, including the call center and payment center, revenue recovery, billing, facilities maintenance, and meter reading.
 
Tim has been with Cobb EMC for 33 years and has served in many roles. He began his career in the warehouse and soon moved over to our billing department, where he worked to ensure bills were rendered correctly and answered members billing questions. He was promoted to our Energy Services department, where he was responsible for residential energy audits, promoting products and services to increase load capacity and educating our members about energy efficiency. In 2001 Tim returned to the billing area where he worked as the quality control and training supervisor. He also served as the liaison to our gas marketing partner during deregulation and was responsible for the configuration of the gas billing system. Tim also led two successful Customer Service Information systems implementations, one in 2007 and another in 2015. In 2013 he was promoted to vice president of business operations and from 2013-2019 led our I.T. department as well.
 
Tim has a bachelor's degree in business administration from Kennesaw State University. He is a graduate of Leadership Cobb and a former Marietta Kiwanian of the year.
Tim enjoys hunting, fishing, golfing and playing mandolin. He is a native of Cobb County and currently resides in West Cobb with his wife, Muriel, and their daughter, Lily.