NiteFlex
Charge your EV and smart appliances for FREE!
The NiteFlex® rate is designed for consumers who want to save money by adjusting when they use energy. You'll pay a lower rate for electricity during certain times of the day, including 400 kWh of free energy use each month. This rate is ideal for smart appliance users, electric vehicle owners recharging their vehicles overnight or anyone who shifts energy use to later hours.
How the NiteFlex rate works
Electric use is calculated based on the time of day.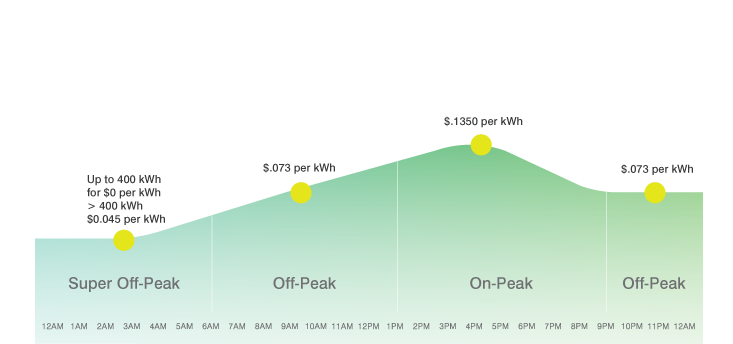 Learn more
Watch our video to learn more about the NiteFlex rate.